Many people still don't know what sashimi looks like. What is sushi without rice called? that's the question for sashimi. Simply put, the main difference between sushi and sashimi is in the shape. Sushi is offered in the form of rice that has been given vinegar or mirin, then there are various choices of fillings inside. While sashimi only consists of thin slices of raw meat or fish.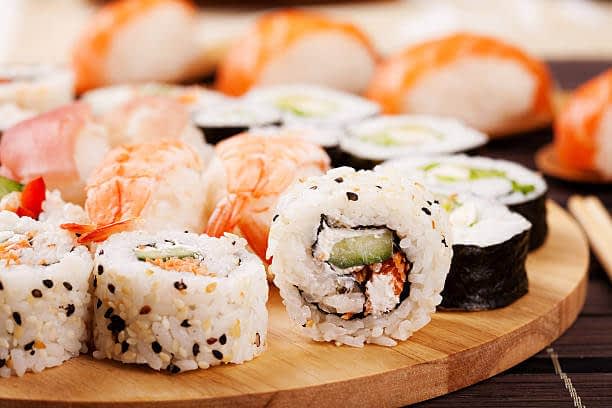 Different ways to process sushi and sashimi
Furthermore, sushi is usually a special combination of rice combined with vegetables or fish. Then, some are wrapped with seaweed and not. Only when it will be served, the sushi is cut into the size of one bite.
While fish is the most common sushi filling, there are other options as well. Starting from cucumber, avocado, eel, chicken, lobster, crab stick, and many more. Eating sushi is usually accompanied by soy sauce, wasabi, and pickled ginger.
On the other hand, sashimi only consists of a variety of thinly sliced raw fish or meat. Common examples are from tuna, salmon, halibut, and squid.
Actually starting from the initial process, sushi and sashimi are different. Seafood for sashimi is caught using a handline technique, not a net. Once caught, fish that have died are immediately frozen so that they are more durable and fresh.
Comparison of nutritional content
The nutritional content of sushi and sashimi certainly depends on the ingredients used. But in general, sushi contains more fiber and carbohydrates than sashimi. Because, in it there is seaweed, rice, and vegetables.
On the other hand, sashimi, which consists of only one type of raw fish or meat, is a great source of protein and healthy fats.
Sashimi is very high in protein. These nutrients are important for tissue repair, wound healing, and muscle growth. In fact, eating high-protein foods such as sashimi can control appetite.